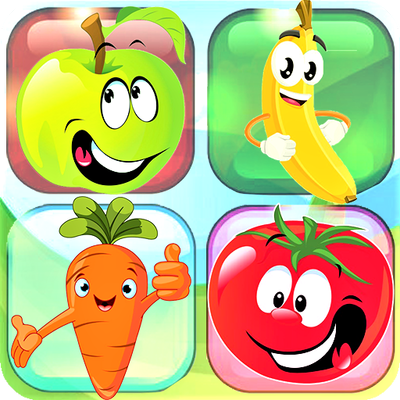 "ChocoLike Games" / "Jeu de mémoire - Match de cartes puzzle (Fruits)"
Privacy Policy
Overview
This Privacy Policydescribes the information collected by "ChocoLike Games"("we," "us" or "our") through our mobileapplications and website and how we use that information.
There are two types ofinformation we may collect through your use of the Websites/Apps:
1. "PersonalInformation," which is the type of information that specificallyidentifies you personally and/or can be used alone to contact you online oroffline, such as your full name, physical address, email address, telephonenumber, photograph, precise geolocation information (i.e., your specificlocation), credit card information and, in some cases, user names; and
2. "Non-personalInformation," which is information that does not identify you and cannotbe used to contact you personally, including information about you such as yourdate of birth, age, ZIP code, non-precise geolocation information (e.g., yourcity), and gender, as well as information about your computer and mobiledevice, such as your unique device ID, Internet Protocol (IP) address, or otherpersistent identifiers, and their hardware/software/firmware. Non-personalInformation also includes "Usage Data," which is anonymous data tiedto your computer and/or device, such as the actions you take within and outsideof the Websites/Apps, the browser you use, the identity of other apps includedon your device, the date and time of your use of the Websites/Apps, your gameprogress, play time, score and achievements, and the URLs you visited and/orapps you used before and after using our Websites/Apps.
Use of the PersonalInformation That We Collect
When you download and useour Websites/Apps, we don't require you to provide any personal information andwe don't collect any personal information about you, except we collect:
- if the parents send usan email from the Websites/Apps, then only we collect the email addressesspecifically to provide support
Use of the Non-personalInformation That We Collect
Non-personal Informationmay be used by us for administrative, analytical, research, optimization,security and other purposes. Specifically, we may use your Non-personalInformation to:
- track your use of ourWebsites/Apps to help us learn more about your gaming activities to enhanceyour gaming experience;
- compile statistics;
- protect againstcheating, crime or fraud, or for other security reasons;
- determine thejurisdiction in which you are located so we can determine what set of lawsapply to you;
- send you pushnotifications (if you choose to allow that function);
- this data may be usedfor internal purposes such as personalization of content and contextual (notbehavioral) advertising.
Children / Children'sOnline Privacy Protection Act
Our Websites/Apps complywith the Children's Online Privacy Protection Act ("COPPA"). We don't knowingly collect personal information from children under the age of 13 inviolation of COPPA, and if in the event that a user identifies himself orherself as a child under the age of 13 through a support request, we will not collect, store or use, and will delete in a secure manner, any personalinformation of such user.
We allow users to contactus if they have support questions about use of our mobile applications. If you submit a support request, we may receive your email address and otherinformation you provide related to your support request ("SupportInformation"). We use Support Information only for the support.
We do not knowinglycollect or use any Personal Information from children under the age of 13. Tothe extent we feel that any of our Websites/Apps are directed to children underthe age of 13, we will not collect Personal Information from users of thoseWebsites/Apps.
If you are a parent of achild under 13 years of age and you believe your child has provided us with Personal Information, please contact us at chocolikegames@gmail.com and we will delete the information from our system.
We may collect Non-personal Information, such as a device ID or other persistent identifier linked to the device or computer, which may be used by a child to play our Websites/Apps. The data collected will be anonymous and not tied to any Personal Information. In addition, this data will be used solely for internal purposes such as personalization of content, security, and contextual (not behavioral) advertising.
If you are between the age of 13 and 18, please obtain your parents' permission prior to registering with our Platform or providing us with any Personal Information.
Information Sharing and Disclosure
We use Support Information only for the support for the internal operations of our website and Apps as provided under Section 312.2 of the COPPA rules effective July 1, 2013.We don't rent, sell or share your email address unless we have your expressconsent and in the following circumstances:
(i) We may share your Support Information with our support providers, but only for the purpose of providing support to you.
(ii) We may share youre mail address and/or Support Information: (a) to protect the security orintegrity of our website and Apps, (b) to take precautions against liability;(c) to respond to judicial process, or (d) to the extent permitted under other provisions of law, to provide information to law enforcement agencies or for aninvestigation on a matter related to public safety; and where such information is not used for any other purpose, all in compliance with Section 312.5(c)(6)of the COPPA rules effective July 1, 2013.
Collection of other"Non-Personal" Information
Our websites and apps maycontain APIs from third parties.
Our third party partners,and their privacy policies are as follows:
Google Analytics:
http://www.google.com/analytics/learn/privacy.html
Google Advertisement(Google Adsense, Admob):
http://www.google.com/intl/en/policies/technologies/ads/
https://www.google.com/settings/u/0/ads
https://www.google.com/intl/en/analytics/learn/privacy.html
Policy Updates
This Policy may changefrom time to time. The most current version of our Privacy Policy can be foundat https://chocolikegames.site123.me/privacy-policy-about-jeu-de-mémoire-match-de-cartes-puzzle-fruits We willalways keep this up to date so that you know what information we will collectfrom you, how we may use it, and when we may disclose it.
Complaints
You can lodge a complaint with us about any breach of our Privacy Policy at the address below.
Privacy Policy Contact Information
If you have any questionsabout our Privacy Policy, please contact us at: chocolikegames@gmail.com